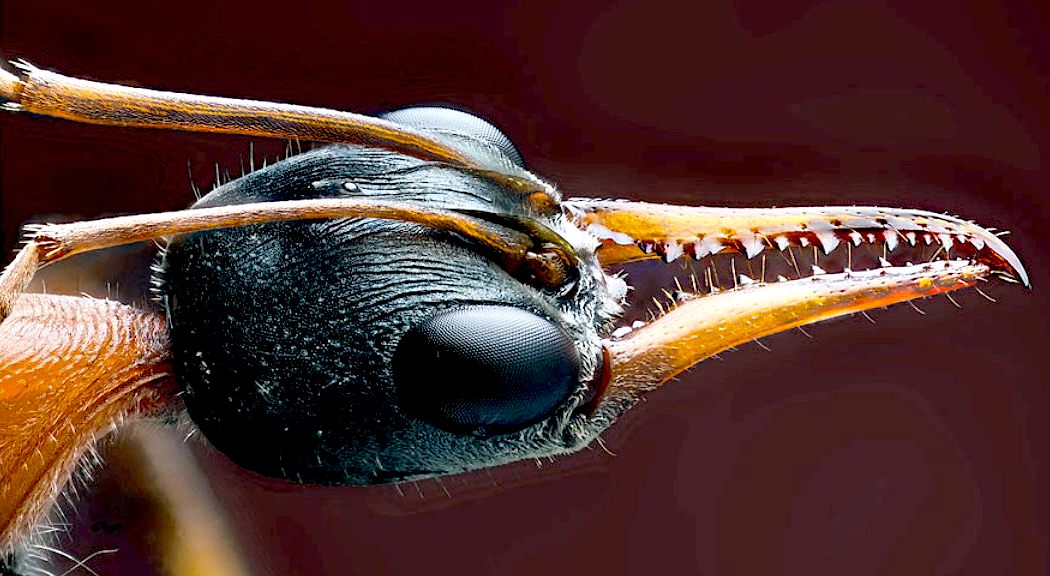 FABULOUS - Your giant ant robot could end up looking this good if your art is as good as your mechanical or robotic skills. Note how the antenna slope back for combat in this photograph, but can just as easily reach forward when using them to search for food or other sensory information. BMS develops most of its robotics in-house. This includes strategy, mechanicals and software. Much of the hardware and software is available off the shelf. You just need to insert a bit here and there.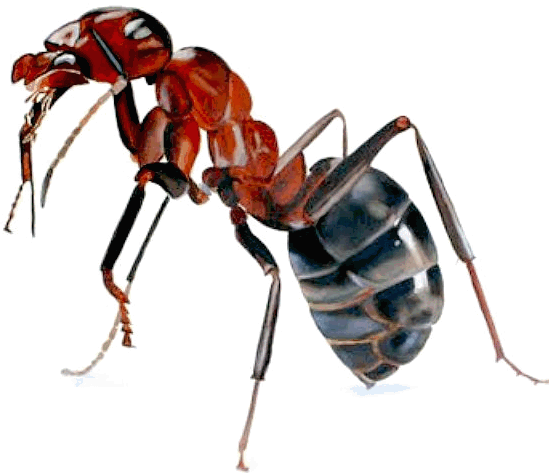 EDUCATIONAL RESOURCE
Humans learn by doing, by experimenting and getting it wrong, and by learning from our mistakes until we get it right. That is why kits are so valuable for children of all ages (10-70). We all learn faster and remember things by doing. There is nothing better than putting a kit of parts together and then watching it work.
THE "DINOBOT" HEXAPOD KIT
1. Main frame or chassis (with 12 drive bearings included)
2. Head frame (with swivel joints fitted for jaws)
3. Tail frame (including battery shelves)
4. Leg joints (6) as 3 handed pairs (aluminium tubing)
5, Legs x 6 as 3 handed pairs (aluminium tubing)
6. Transmission (2 chains and 6 duo sprockets)
BASIC KIT SUGGESTED PRICE: £499.99*
ACCESSORIES
7. Ant Body (black)
SUGGESTED PRICES GRP: £199.99* CFRP**: £499.99 BALLISTIC HFPE +**: £2,499.99 (wargaming)
8. Ant Leg covers (black)
SUGGESTED PRICES GRP: £99.99* CFRP**: £249.99 BALLISTIC HFPE +**: £499.99 (wargaming)
9. Drive motors x 2
450w: PRICE £149.99* LEM 130 2,2kW = 4.4kW: £1,384*
10. Speed controllers x 2
450w: PRICE £149.99* SIGMA PMT425 (For LEM 130): £440*
11. Jaws
PRICE £239.99*
12. Jaws motor/drive (heavy duty special effects)
PRICE £239.99*
13. Head power actuators x 2 (h/d special effects)
PRICE £229.99*
14. Radio control handset and servos - buy from your local stockist - suggest FlySky FS-i10 channel min.
15. Batteries - buy from your local stockist - suggest 4 x lead-acid gell (0.4kW/hr) £60
16. Arduino or Raspberry Pi - buy from your local stockist
17. Onboard camera - buy from your local stockist
* + postage & packing - please email us for latest prices and availability.
All prices are plus + VAT.
Kits are not supplied with high performance LSR leg stabilization.
DINO ROBOT SPECIFICATIONS (DINOBOT)

.

KERB WEIGHT

50 KG (dry)

GROSS WEIGHT

150 KG (up to)

ELECTRICAL SYSTEM

.

MOTORS QTY 2 (Low [a] and High [b] versions)

[a] 0.67 hp each (0.5kW) - total 1.34hp (1.0kW)

[b] 2.9 hp each (2.2kW) - total 5.8hp (4.4kW)

SPEED CONTROLLERS

[b] Yiyun Tech YK31C 500watt DC electronic

BATTERY CAPACITY

2.2kW/hr (suggested) LiPo 6.7kg 48 volt system

0.5kW/hr (suggested alternative)

BATTERY CARTRIDGES

.

LiPo

48v Lithium pack 2.0kW/hr 14.77lbs (6.7kg)

Pb

48v (4 x 12v) gel lead acid 0.43kW/hr 23lbs (10.4kg)

CHASSIS MAXIMUM POWER

20 HP (15kW)

TRANSMISSION A

Chain and sprockets 3/16"

TRANSMISSION B

High speed chain and sprockets - LSR (not yet available)

TRANSMISSION C

Hydraulic (not yet available)

SUSPENSION SYSTEM

.

LEGS

Progressive soft springs & rubber feet

SADDLE

CARRYING CAPACITY

1 medium sized person

DIMENSIONS

OVERALL LENGTH

2400 mm not including feelers or barb

OVERALL WIDTH

1550 mm

OVERALL HEIGHT

1760 mm

WHEEL BASE

N/A

TRACK(S)

N/A

MINIMUM TURNING RADIUS

Revolves on the spot

GROUND CLEARANCE

890 mm

PERFORMANCE

RANGE @ FULL CAPACITY

5-10 km (@ ave speed 8 kph) depending on energy storage

MAXIMUM (THEORETICAL) SPEED

23.4 kph (15 mph)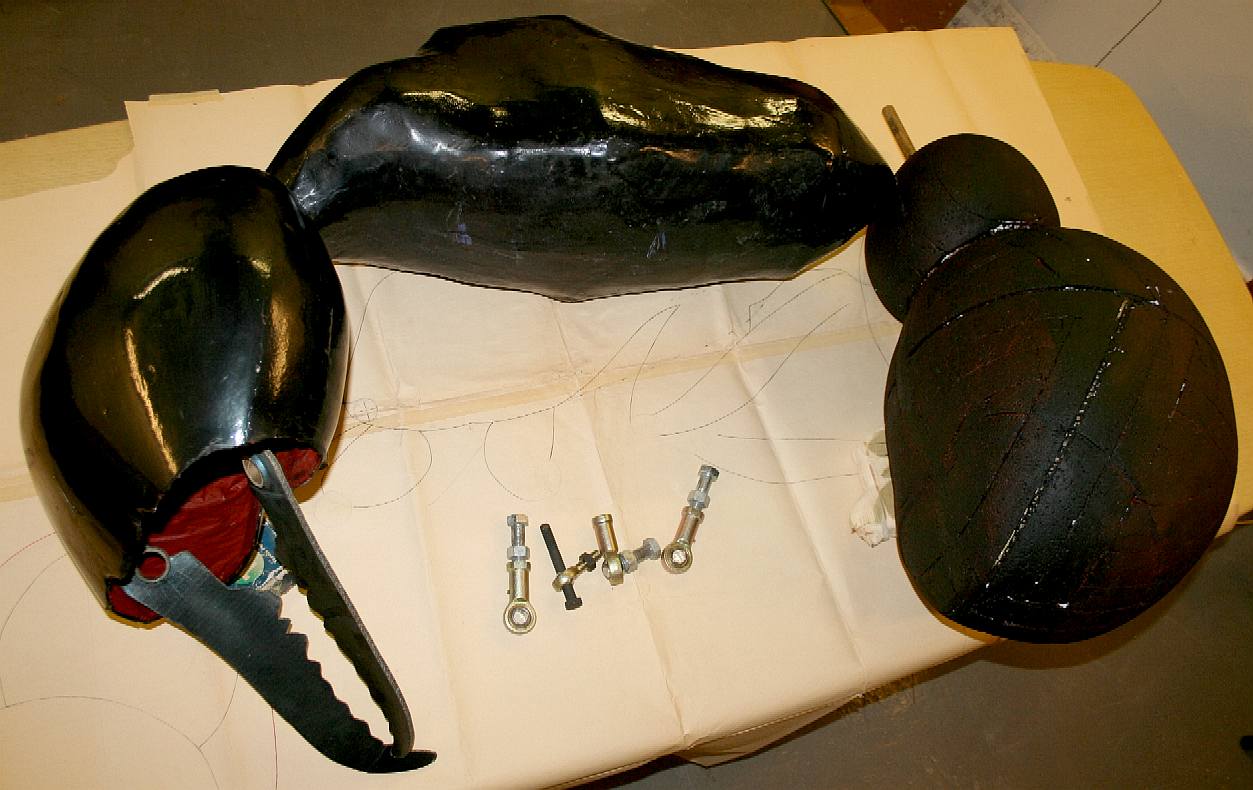 DINO'S BODY PARTS - The three main body parts are shown here together with some of the ball joints to give you an idea of size. Please note that this photograph is copyright © Jameson Hunter Ltd 2015. You will need permission from Jameson Hunter (JHL) to be able to reproduce it. Schools, colleges and universities automatically have permission from JHL, provided that the use of their pictures is for study or classroom projects.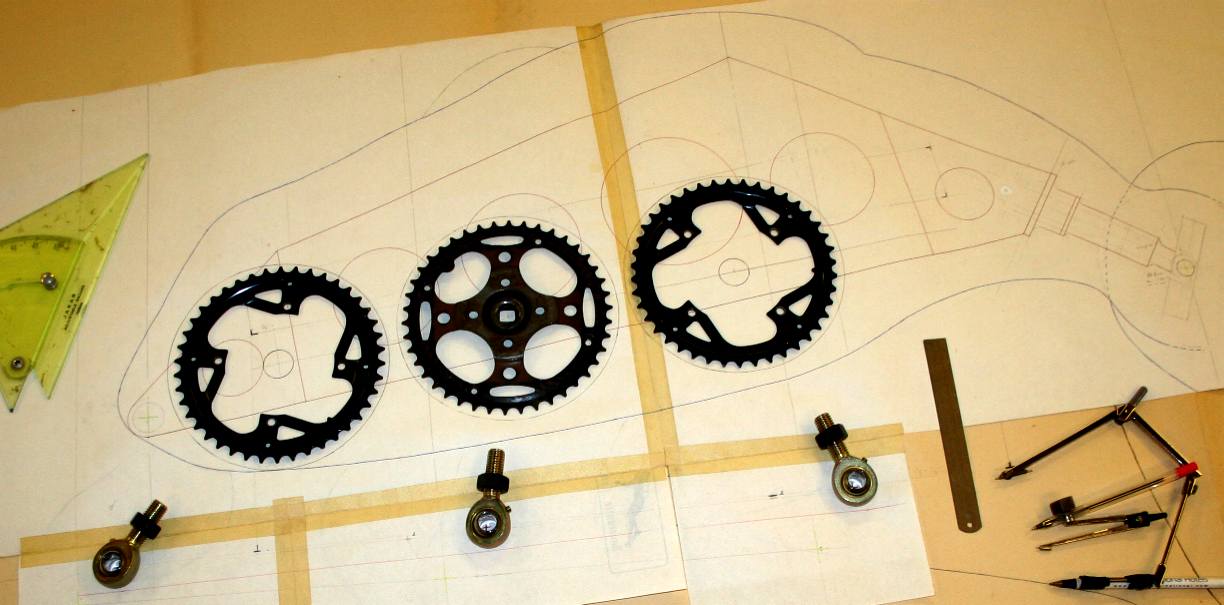 WHY BUY A KIT? - Because all the angles and dimensions have been worked out for you. You don't need to get out a welder and cut steel, or find all of the parts from different suppliers. A kit saves your time and allows you to concentrate on robotic creativity. Please note that this photograph is copyright © Jameson Hunter Ltd 2015. You will need permission from Jameson Hunter to be able to reproduce it.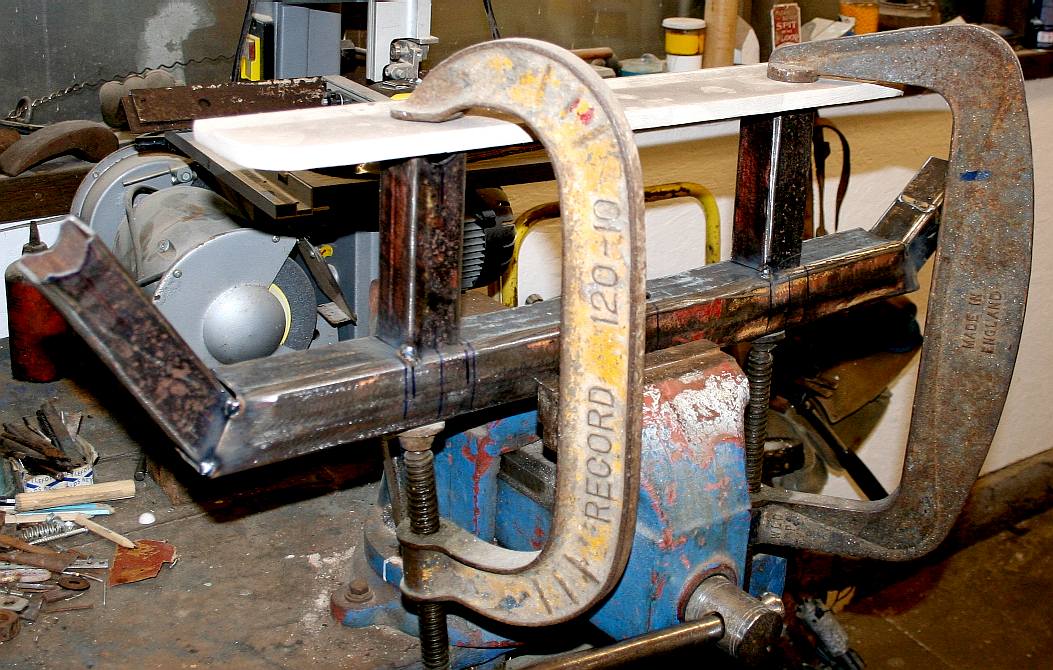 AVOID WELDING WITH OUR KIT - Having jigged the frame up using the wooden buck, the backbone chassis is removed from the buck and locked in a vice to make welding easier. We use a swivel vice with a cam quick lock. Anything steel tightened in the vice is automatically earthed. We can then change position quickly after each welding sequence - for the next welding sequence. Please note that this photograph is copyright © Jameson Hunter Ltd 2015. You will need permission from Jameson Hunter (JHL) to be able to reproduce it. Schools, colleges and universities automatically have permission from JHL, provided that the use of their pictures is for study or classroom projects.
LYNXMOTION - COMPARE KIT PRICES:
The Lnyxmotion AH2 Hexapod Robot Kit (Hardware Only) uses an advanced mechanical advantage leg design. This leg design provides the maximum holding strength with the minimum current draw. The two DOF (degree of freedom) allows this robot to be steered like a tank. Forward, reverse, gradual and in place turning is supported. The robot uses 12 HS-422 servos for the legs. The combo kit includes everything you need to make a functional robot except batteries. This is sure to be a popular implementation of the traditional inline hexapod design.

The Mechanics - The robot is made from ultra-tough laser-cut PVC structural components, custom injection molded components, and high-quality aluminum servo erector set brackets.

Controlling the Robot - The current programming allows the robot to walk from PS2 control or autonomously. This robot takes full advantage of the SSC-32's built-in hexapod sequencer; simply send the right commands from a serial source and watch the robot walk.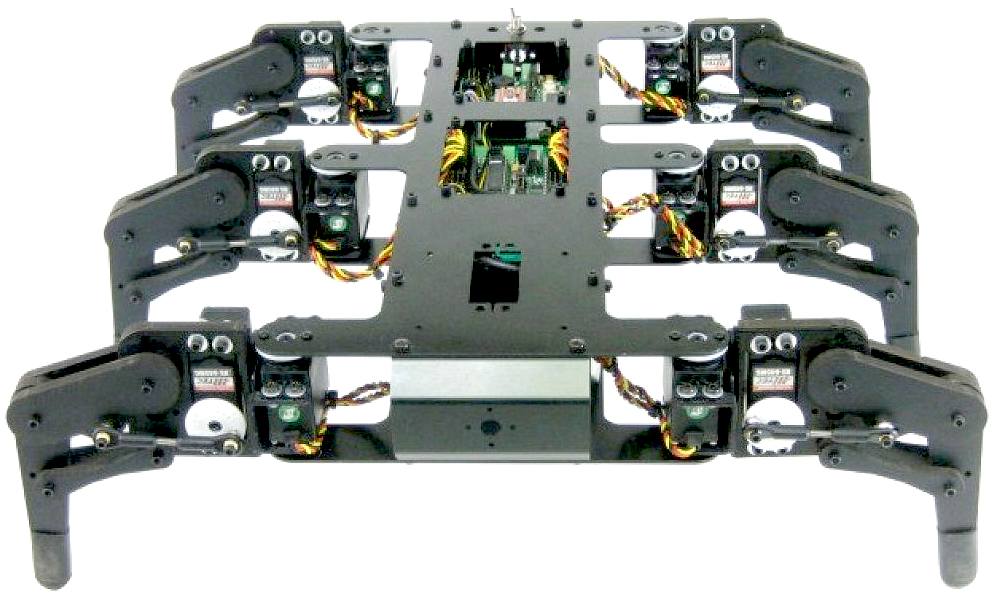 WHAT IS INCLUDED:

• Aluminum Hexapod Body Kit - Full Size (Black)
• 3 x 2DOF Mechanical Advantage Leg Pair (No Servos)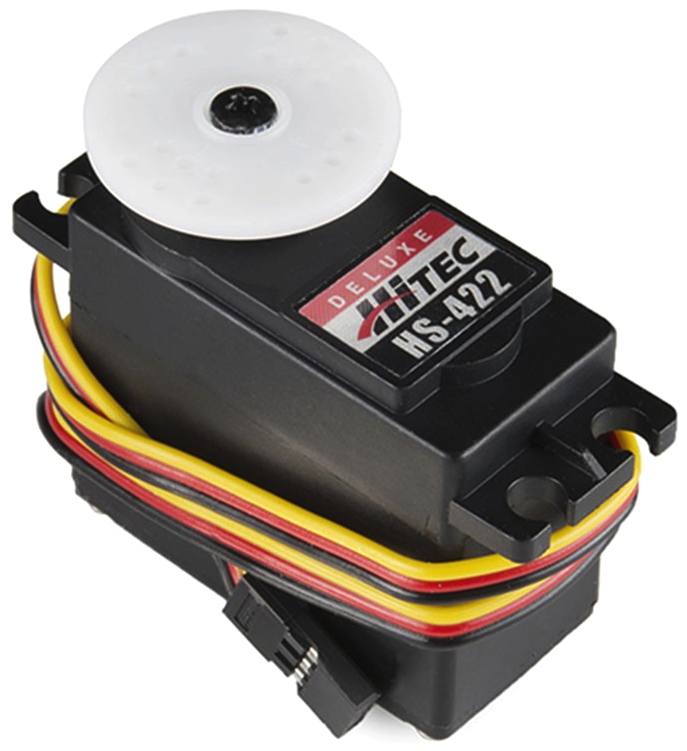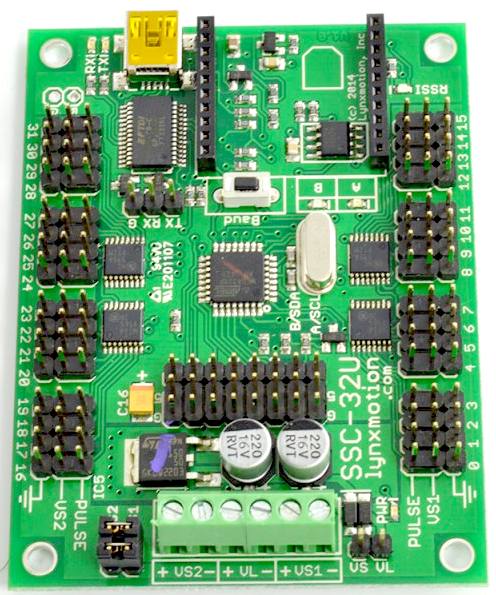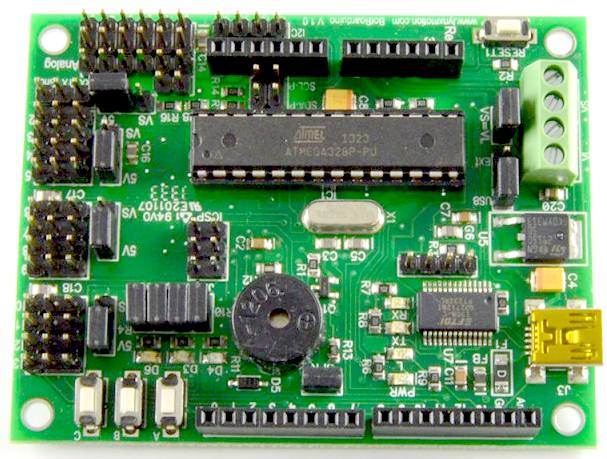 WHAT IS NOT INCLUDED:

• 12 x HS-422 (76 oz. in.) Standard Servo (S422) or more powerful
• Microcontroller
• SSC-32 Servo Controller
• PS2 controller (Optional)

SPECIFICATIONS:

• Servo motion control: Local closed loop
• Steering: Differential
• Number of legs: 6
• Motion speed: 10''/S (0.57 mph)
• Ground clearance: Up to 7.50

PRICE $ 268

12 x Servos @ $12.50 = £150
Microcontroller = $45
Microcontroller = $50

ANT FARMS - WHY BUY ONE?
Youngsters everywhere tend to be fascinated by bugs – even if they say they are grossed out by them. They will get hours of fun from a good quality ant farm. Buying an ant farm might turn out to be just the gift a child you know would find enchanting. Perhaps you'd like to watch the ants in action too.

In a time of instant gratification, finding the right gift for a child is difficult. If you choose something educational as well as amusing, it can keep them interested, engaged and learning about science and life itself all in one fun package.
In a move away from computer games and game stations a real time, real life hobby may seem old-fashioned, but that is the charm - it is intriguing - no amount of simulation can replace the real thing.

Like other classic toys such as miniature train sets and sturdy building blocks for younger children, the ant farm enjoys a history of giving hours of entertainment and education for youngsters.
The classic sand-filled ant farm kits are still available and selling well for these reasons, although they sometimes take a back seat to the snazzy gel-filled models that look so glamorous. No matter what format you select, an ant farm can teach children about ecosystems, animal habitats and science in a way that keeps them absorbed as budding entomologists.

Ants will keep adults interested as well as children because they: dig tunnels, build bridges, consume food and liquids, remove waste from their living areas to a spot they designate for trash and much more. It is a model for sustainable living that humans are having trouble replicating.
Check out the three top-ranked products:
* GeoSafari Ant Factory,
* Uncle Milton Giant Ant Farm and
* Fascinations AntWorks Illuminated Blue.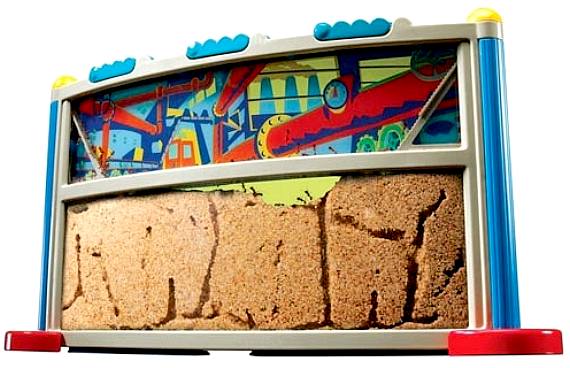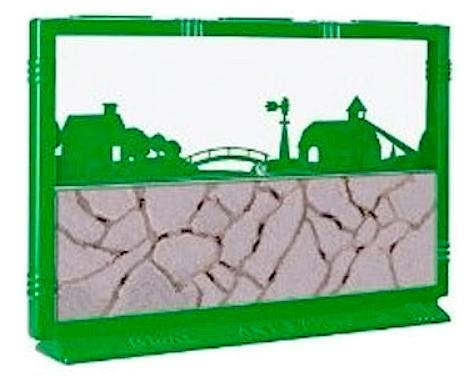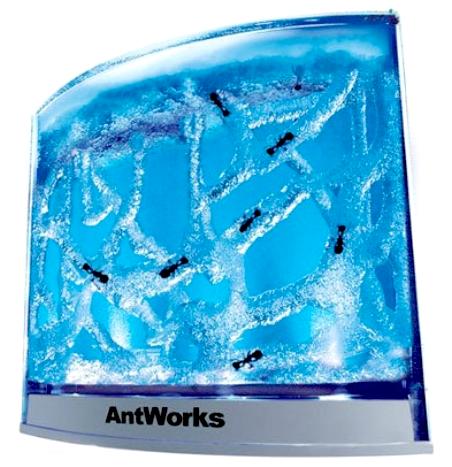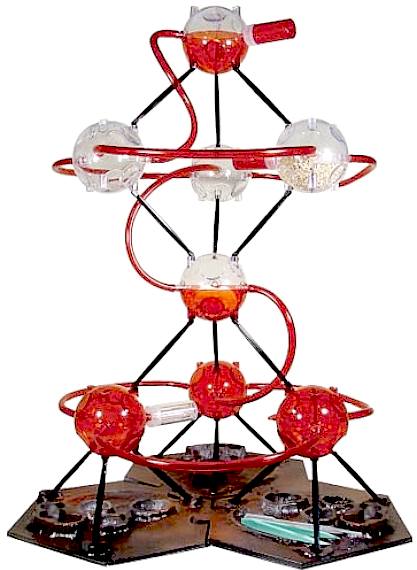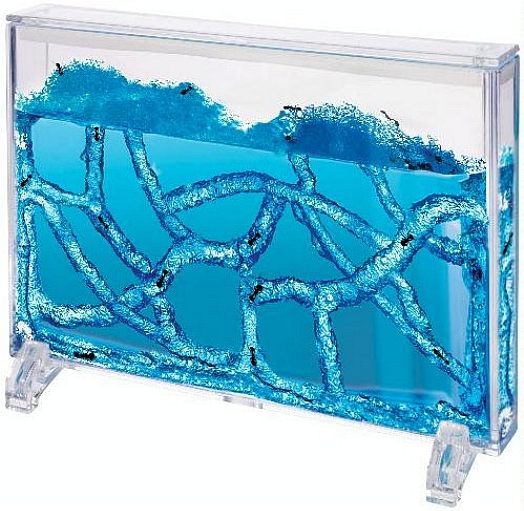 WHY BUY A KIT? - There are a lot of farms to choose from. Be kind to the ants in your care. Feed and water them properly and let them go when you are finished looking after them.
WHAT TO LOOK FOR

Ant farms are useful for teachers when the curriculum calls for studying living things and their habitats. Parents also can make use of an ant farm at home when teachable moments arise and kids ask questions.
If the parents are stumped for answers, both they and their children can learn more about ants from the written materials that come with the ant farm and just by observing the busy creatures.
ANTS

What good is an ant farm without live ants? Although you can buy ants online you can populate your colony with ants that you capture yourself. They are all around you. Choose a species that does not bite, such a the common black ant (lasius niger). Yellow ants sting (lasius flavius). Do not collect wood ants, they are a protected species. Also, if living in Brazil, steer clear of bullet ants. If living in Australia, stay well clear of bulldog (jumper) ants.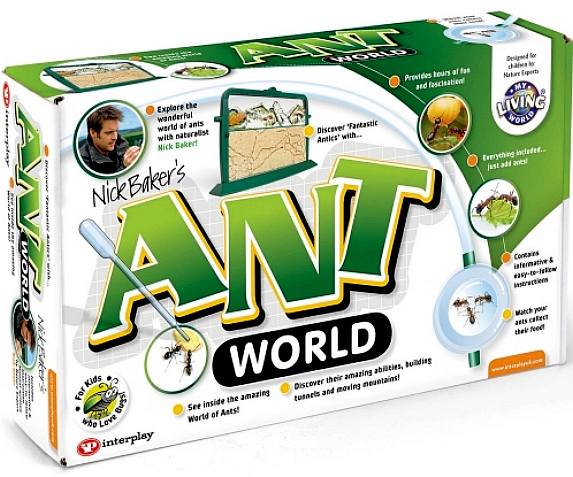 TOYSRUS - £14.99 + p&p - Discover the fascinating life of ants in an ideal environment. Watch the ants build tunnels, keep their home tidy and feed each other, while you study chemo-communication and ant morse code. The best entertainment for a young naturalist! Ant World provides hours of fun as well as being educational. Children are encouraged to collect their own ants and told how to in the 24-page activity guide, written by naturalist Nick Baker.

Contents: Plastic Ant housing, 2 x shades, Scene stickers, Connectable magnifier bowl
Clear tubing, Feeding pipette, Tunneling sand, 24-page Comprehensive Activity Guide
DIMENSIONS

In order to really observe your ant colony at work, it's important to have a clear view of the little critters as they scurry around going about their busy lives. It's also good to have an enclosed habitat for them that is not too big so it will fit nicely onto a desk or shelf, but also is not too small so you can easily see the ants.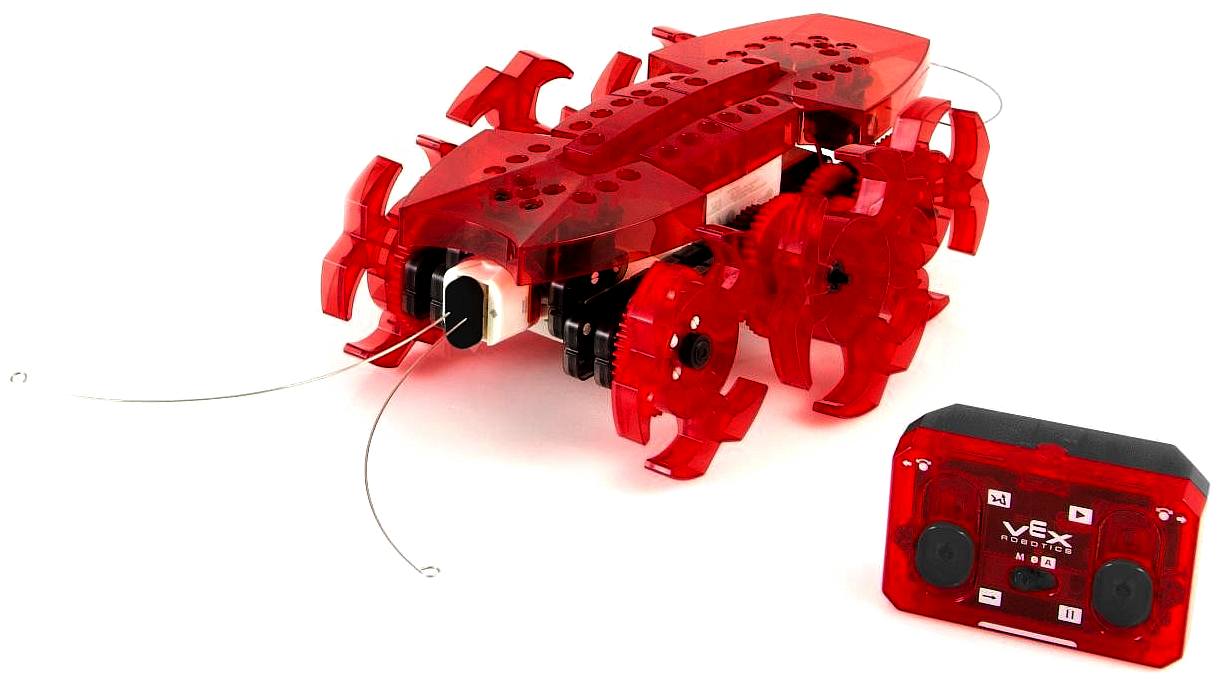 OTHER POPULAR ANT KITS
Design, Build, Drive and Program you own micro robot ant. VEX Robotics by HEXBUG encourages STEM learning through hands-on play as you construct your very own jumbo-sized robot and customize its programming! The Ant kit includes over 150 snap together pieces and a centralized brain to bring it to life. Drive the robot manually with a remote control, or choose autonomous drive mode and watch the Ant scurry around all by itself, mimicking real-life movement. This kit is cross-compatible with other VEX Robotics kits.

VEX Robotics Ant is compliant with CPSIA standards. Ages 8+ The Ant includes 6 wheels, dual bump sensors and interlocking gears. It uses its bump sensors to run away from obstacles in its path, and can even climb over some obstacles with its large wheels. There are 64 different programming variations to choose from. To program, simply flip a series of switches on the robot's brain, allowing for quick experimentation with different modes to determine how it reacts when the sensors are activated.


* Motors receive signals from the brain, spinning into action, kicking the wheels into gear.

* Dual sensors from the antenna and tail control the motors after bumping into objects.

Interlocking gears animate the ant by transferring energy from the motor through the endoskeleton and out to the wheels as they roll into motion. The brain is the centralized computer that powers the ant, relaying signals from the remote control and activating the motors and sensors to bring the creature to life! Three AA batteries are required (not included) in each Ant and one 9V battery is required in each remote.

Innovation First Labs, Inc.
1519 Interstate 30 West
Greenville, TX 75402
United States

info@hexbug.com

+1-903-453-0804 phone
+1-214-853-5687 fax

media: news@hexbug.com

Innovation First, International (UK) Limited
6 Melford Court
Hardwick Grange
Warrington
WA1 4RZ
United Kingdom
eusales@hexbug.com

+44 (0) 1925 453144 phone

Innovation First, International (HK) Limited
Suite 1420, Ocean Centre
5 Canton Rd., Tsim Sha Tsui
Kowloon
Hong Kong

apinfo@innovationfirst.com

+852 2152-0727 phone
+852 2117-9335 fax

http://www.hexbugvex.com/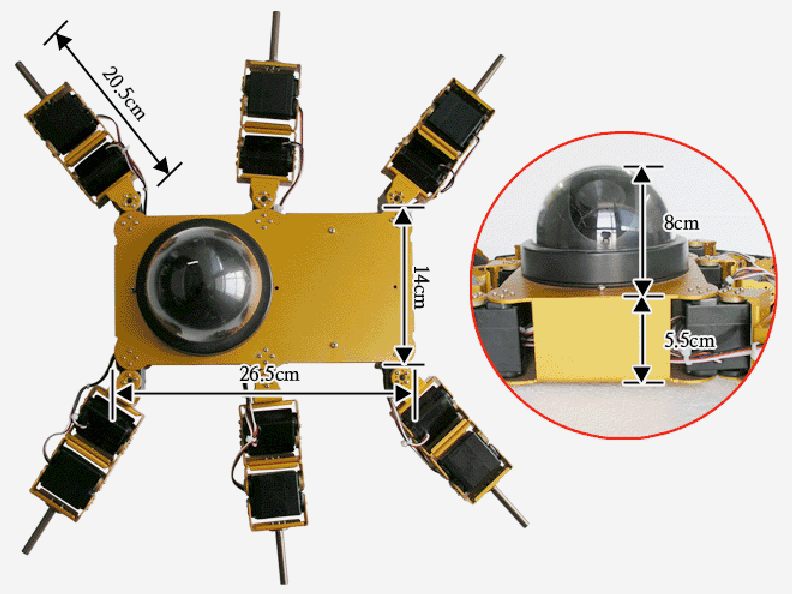 ROBOBLOCK SYSTEM Co LTD. Contacts +82-2-597-8224 robotoz@hotmail.com

150-094, 4 floors 8-1,Mullae 4 Dong, YongdungpoGu, Seoul, South Korea
INDIANA JONES GIANT ANT WITH CRYSTAL SKULL RC - TOY REVIEW 7 NOVEMBER 2008

Why did it have to be Giant RC Ants! Posted by Mitchell Hallock

If you thought Colonel Dovchenko had a tough time with ants in this summer's Indiana Jones and the Kingdom of the Crystal Skull, wait until you see the size of the new Giant RC (Remote Control) Ant from Uncle Milton's Indy toy line.

The brown window box, done in the familiar Indiana Jones packaging, lets you see what you are going to get…and it's a doosie! This super-sized insect comes with a "crystal skull" remote control that allows you to rotate the direction with one eye button and send it forward with the other eye. In addition, as this six-legged terror scurries across your floor, its mandibles move back and forth for added realism.

Knowing the full test of this scariness of having a giant ant running around the house would involve bothering our Golden Retriever, the boys and I set out to do just that. Poor Indiana, just as he was settling in for his sixth nap of the day, he was forced awake when the giant ant started to head towards him with mandibles moving in for a pinching attack. This was followed by a chase around the house and ultimately ending with our dog barking a warning at this buggy intruder.

The Indiana Jones Giant RC Ant would not be a true learning toy without containing some cool facts about this bug's life. Included with the RC ant was a booklet from the "field notebook of Indiana Jones" written in Indy's own hand, centering on the subject of "Amazing Ant Facts". Inside these pages you will learn that the jaws of a Trap Jaw Ant shut at speeds approaching 45 MPH! Or that Army Ants can swarm in troops approaching 200,000! I won't even tell you what Indiana Jones did with a Honey-Pot Ant (hint: think Winnie-the-Pooh).

What would be real cool is if Santa or someone you know would bring you about a hundred of these bad boys and you can recreate the ant scene from Crystal Skull! As with all the Uncle Milton toys this RC Ant is fun to play with and comes with some interesting facts that you can learn along the way. You never know, it might help you pass your next entomology exam or come in handy as you go on your own quest for a lost relic!

NOTE: The Giant RC Ant from Uncle Milton is no longer available and is a collectors item.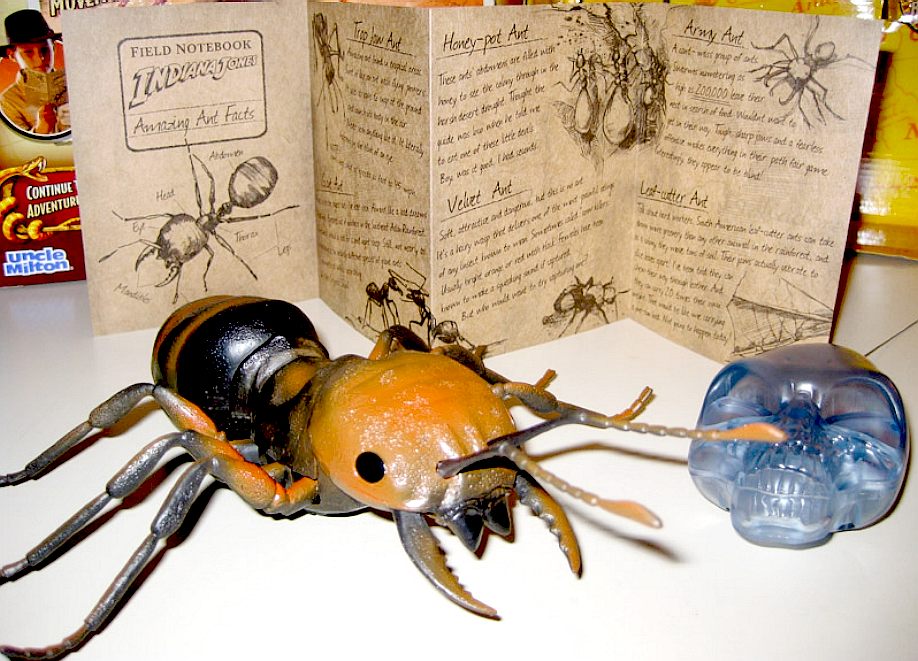 AMAZON.COM CUSTOMER REVIEWS
3 0ut of 5 stars: By A. M. Formica - 12 Jun. 2009
This product was good for what I needed it for. It is made good and looks exactly like an ant, durable and easy to use.
4 out of 5 stars: By Mrs. Johnson - 27 Dec. 2009

I bought this for my 5 yr old son. I loved the remote control action of the ant (being a bit of a big kid!) where as he preferred to just manually play with the ant. It basically goes forwards and back. I have kept the box to store it in as I don't know how durable it would be if thrown into the toy box.
4 out of 5 stars: By Grundy - 7 Jan. 2010

Grandson loved it! My eight-year-old grandson loved this giant ant! The legs and mandibles move which made it look quite horrible and that's just what he likes. He could scare his younger sister. It will only move on a smooth surface, but that was OK with him.

4 out of 5 stars: By myself101 - 28 Dec. 2010

Its ok for older kids. I bought this for my 5 year old brother, and he LOVED it.. for a day. The good things - fun, easy to control. Now the bad things - 2 legs broke off in a day, wheels twist, making the ant go in wrong directions and spin around in circles, and it ONLY works on flat, hard surfaces.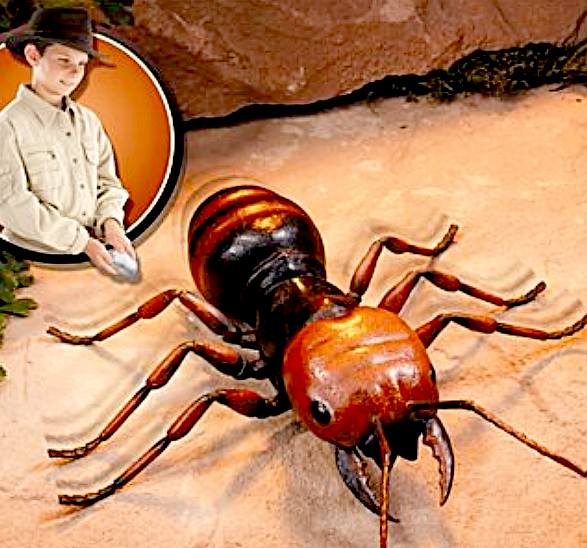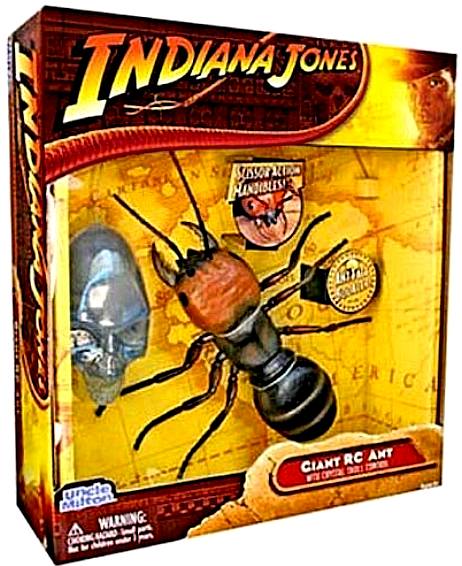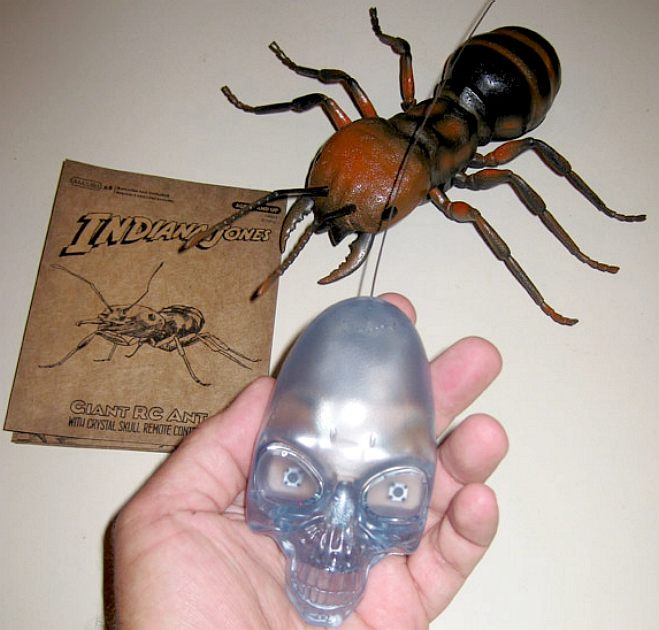 COLLECTORS BOXED KIT - In Indian Jones and the Kingdom of the Crystal Skull, Indy faces many dangers, not the least of which is a swarm of huge, deadly ants. Now you can control a giant ant, complete with jaw-chomping mandibles! Use the Crystal Skull remote to send your ant scurrying across the floor. It's ultra-creepy and sure to scare family and friends! Includes: - Giant radio controlled ant - Crystal skull remote control - Field notebook with amazing ant facts. This is a giant radio-controlled ant that scurries and moves just like a life-size version of the real thing. Creepy ant-like movement and scissor action mandible will be sure to thrill and scare.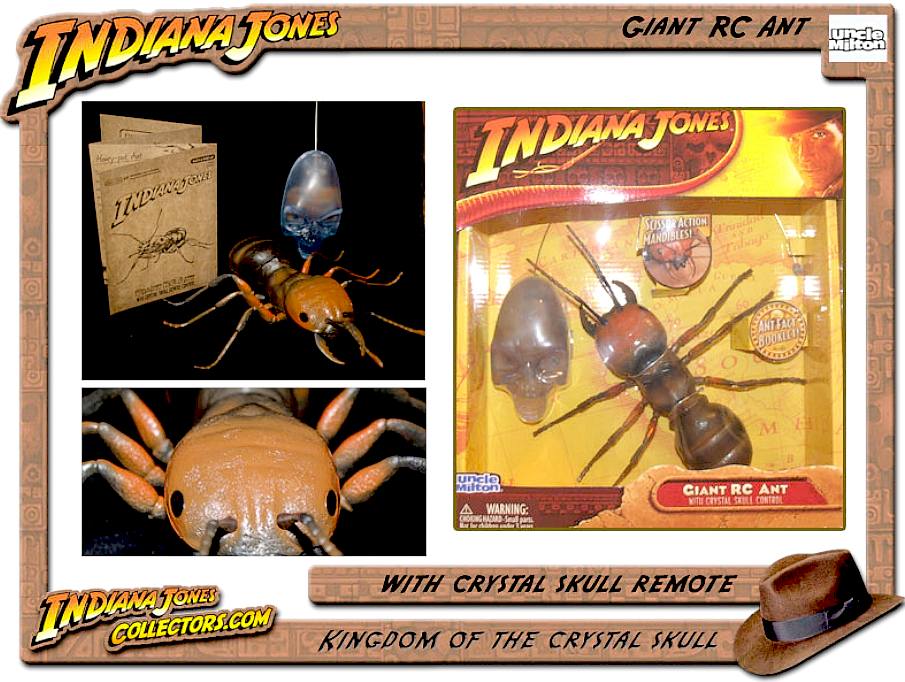 The box contains:

1. Indiana Jones Remote Control Ant
2. Crystal Skull Remote Control
3. Ant Field Notebook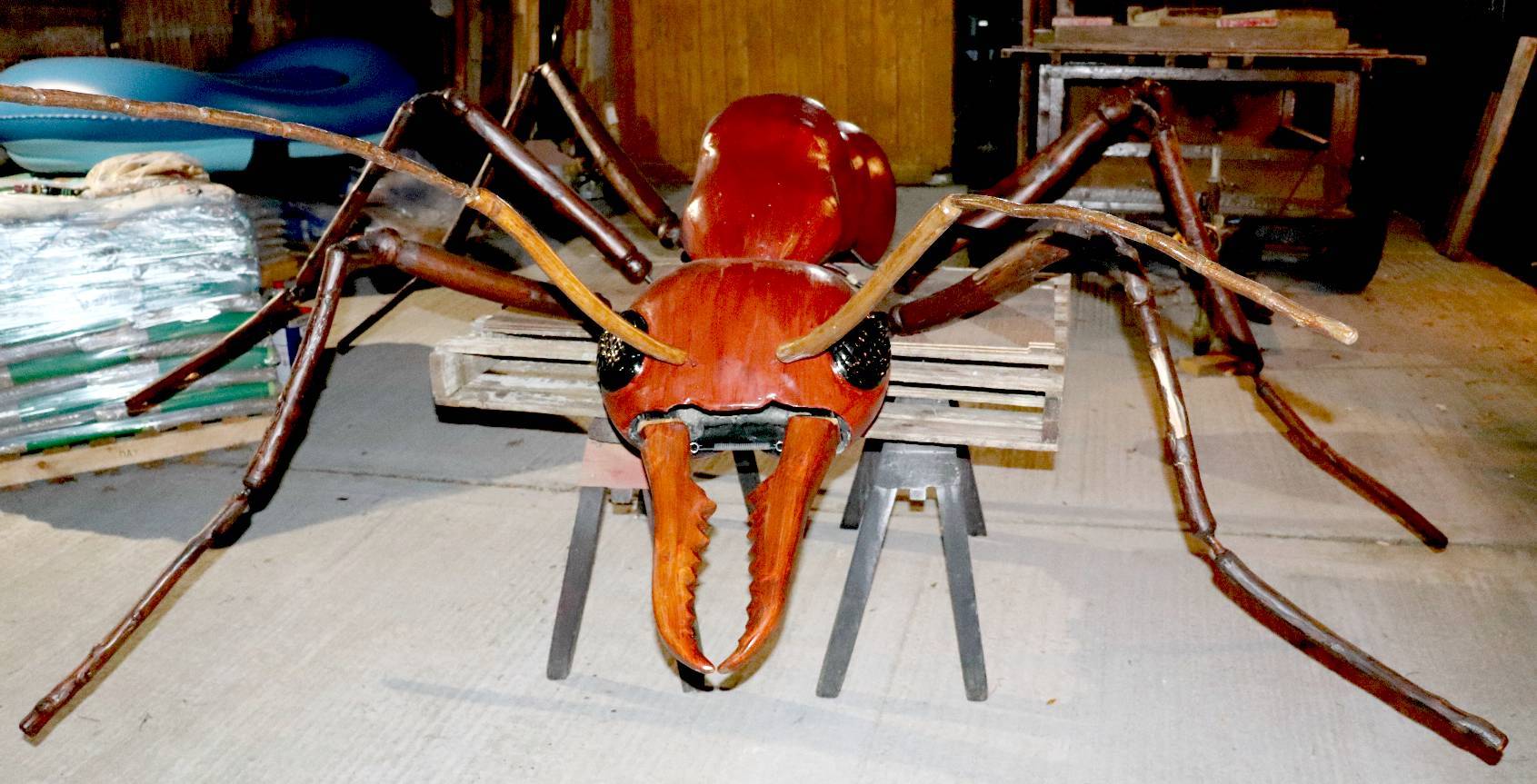 A Sectasaur™ (thawed) - now on permanent display at Herstmonceux Museum, in Sussex, England.
Movie idea, lurking beneath the Antarctic ice is a discovery that scientists will die for. This story is now the subject of a low budget trailer to be produced mostly in the UK. The promoters are looking for backers. The UK will contribute 20% toward production costs. Roughly 60% of a low budget film may be pre-sold as distribution rights, leaving 20% finance to source. The deal is that investors recover 120% on their project stake within 12 months of shooting, with an income stream thereafter from networks and merchandising. Producers and directors please take note that there is a significant audience for well made movies of this genre. Look at what happened when they remade Godzilla.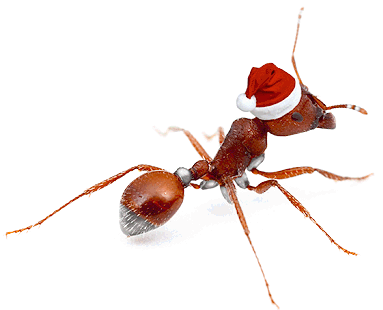 ANTICS - ARDUINO - ARMOUR - ARTWORK - BLACK BOX - CHAT GPT - ELECTRONICS - ENERGY - FRAME - FORMICARIUM
HEAD - INVISIBILITY - JAWS - KITS - LEGS - MECHANICS - MOTORS - MOVIE - RASPBERRY Pi - R/C DRONE - SENTRY - SOFTWARE
SIM CARDS - SMARTPOHNES - SOUND PROOFING - SPACE ROVERS - SPEED - SUSPENSION - TAIL - WEAPONS - WARGAMING