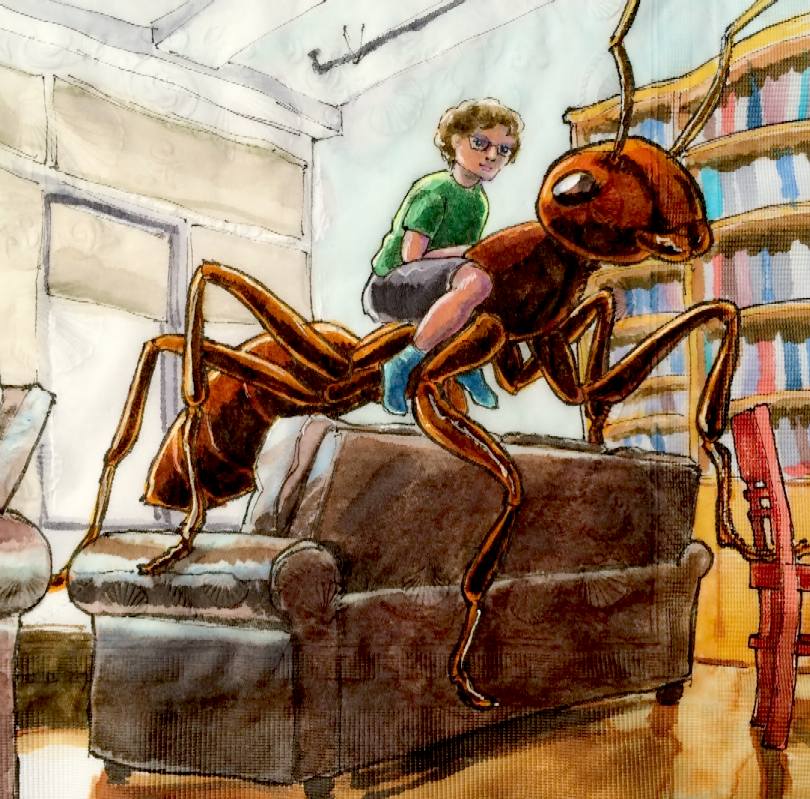 JIMMY WATSON - His mother, Marion, teases her son about his dreams to build a large robot ant with a drawing of her son riding on the ant's back. Then it comes true.

AI - Artificial Intelligence
Anthony - Antonious Maximus Decimus Meridius
Fuel Cells
Photovoltaics
Sensors
Solar Cells
CHAPTERS - CHARACTERS - FILMS - MAGIC - PLOT OUTLINE - SECTASAUR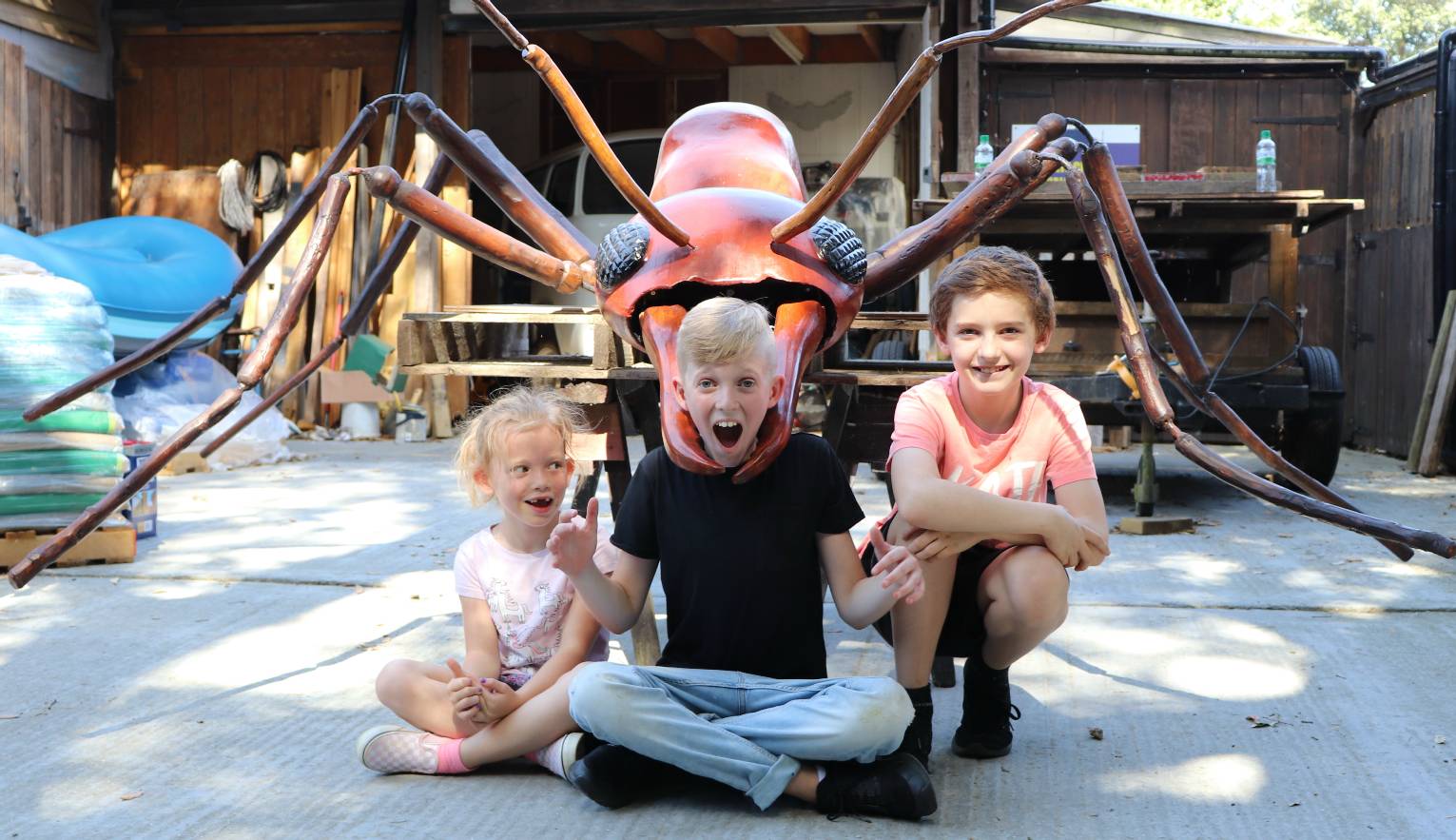 Some of Jimmy Watson's friends, with the Magic Dinobot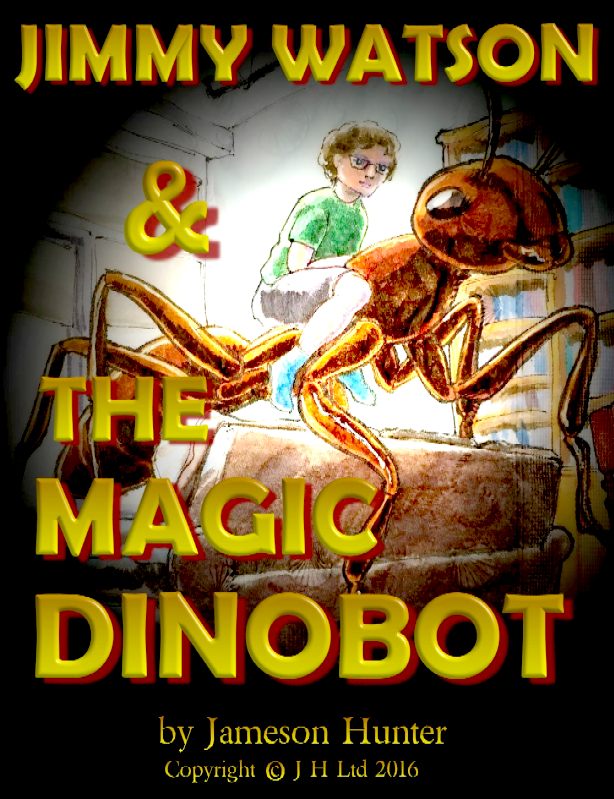 THE MAGIC DINOBOT - From Jameson Hunter, an original TV series idea, germinated in 2016. Jimmy dreams of building a giant robot ant as a special project, then one day his dreams come true when the robot he has built is transformed into a living, breathing, companion. NOTE: This story is Copyright © Jameson Hunter Ltd, March 30 2016. All rights reserved. You will need permission from the author to reproduce the book cover on the right or any part of the story published on this page.