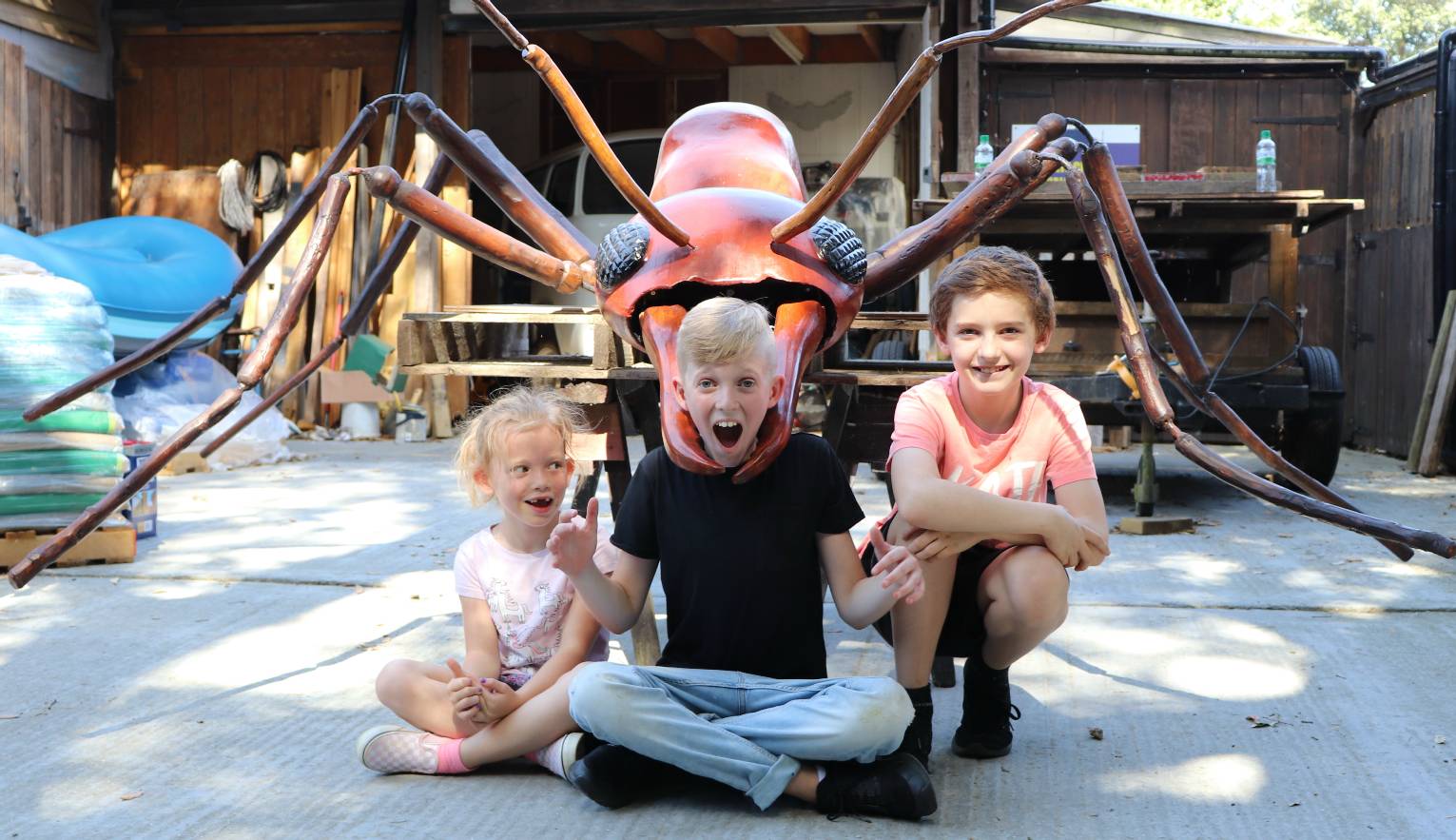 Some of Jimmy Watson's friends, with the Magic Dinobot

For our money, and apart from the classics listed and accepted, two of the best modern Xmas movies are Elf, closely followed by Jingle All The Way. You'll have to go some to better those for original take.
It's a Wonderful Life 1946 (James Stewart)
White Christmas 1954 (Bing Crosby)
Elf 2003 (Will Ferrell)
Miracle on 34th Street 1994 (Richard Attenborough)
The Snowman 1982 animation
The Polar Express 2004 animation
Love Actually 2003 (Colin Firth)
Jingle All The Way 1996 (Arnold Schwarzenegger)
Home Alone 1990 (Macaulay Culkin)
The Muppets Christmas Carol 1992
The Grinch 2018
The Man Who Invented Christmas 2017
Spirited 2022 (Will Ferrell, Ryan Reynolds)
Die Hard 1988 (Bruce Willis)
The Nightmare Before Christmas 1993 animation
ALIENS AND ROBOTS MOVIES
Alien 1979 (Ridley Scott)
Arachnophobia 1990 (Jeff Daniels)
Big Hero 6 - Walt Disney animation
Blade Runner - 1982 & 2017
Chappie 2015 Dev Patel, Hugh Jackman
Ex Machina - 2014 (Alicia Vikander)
Gladiator 2000 Russell Crowe (Rome)
Honey I Shrunk The Kids 1989
I,Robot - Will Smith 2004 (Isaac Asimov)
Men In Black 1997 - Will Smith
Predator 1987 Arnold Schwarzenegger
Real Steel 2011 Hugh Jackman (Robots)
The Food of the Gods H. G. Wells 1976
The Fly 1958 (Vincent Price)
The Fly 1986 (Jeff Goldblum)
The Relic 1997 - Penelope Ann Miller (Horror)
The Terminator 1984 Arnold Schwarzenegger
The Thing 1982 (Antarctica) John Carpenter
..
CHAPTERS - CHARACTERS - FILMS - MAGIC - PLOT OUTLINE - SECTASAUR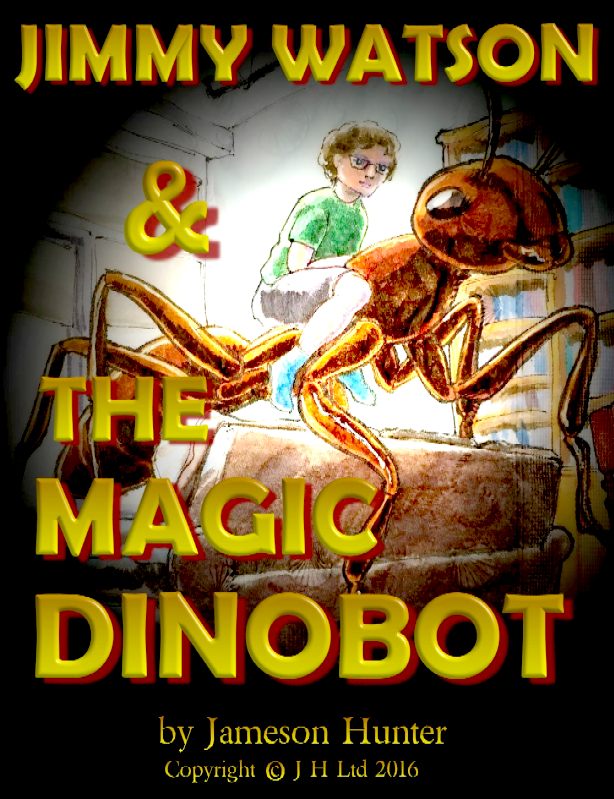 THE MAGIC DINOBOT - From Jameson Hunter, an original short story with potential for adaptation as a TV series idea, germinated in 2016. While attending a school in Hailsham, Jimmy dreams of building a giant robot ant as a special project, then one day his dreams come true when the robot he has built is transformed into a living, breathing, companion. NOTE: This story is Copyright © Jameson Hunter Ltd, March 30 2016. All rights reserved. You will need permission from the author to reproduce the book cover on the right or any part of the story published on this page. JIMMY WATSON - His mother, Marion, teases her son about his dreams to build a large robot ant with a drawing of her son riding on the ant's back. Then it comes true.
ANTICS - ARMOUR - ARTWORK - BLACK BOX - ELECTRONICS - ENERGY - FRAME - HEAD - JAWS - KITS - LEGS - MECHANICS
MOTORS - R/C DRONE - SENTRY - SOFTWARE - SOUND PROOFING - SPEED - SUSPENSION - TAIL - WARGAMING - WEAPONS