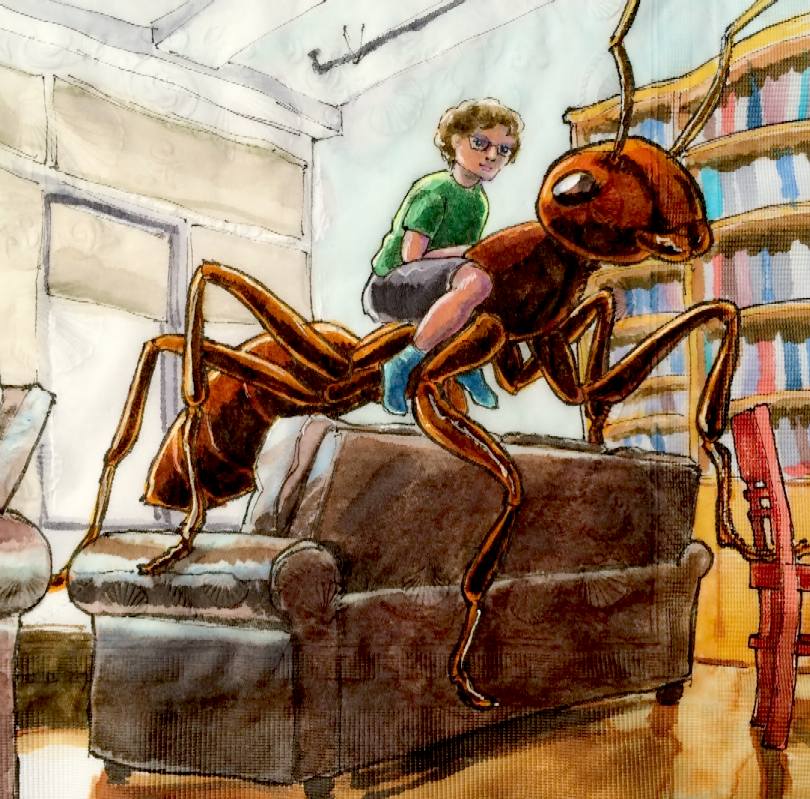 JIMMY WATSON - His mother, Marion, teases her son about his dreams to build a large robot ant with a drawing of her son riding on the ant's back. Then it comes true.

CHAPTER 5 - JIMMY SAVES HARD FOR NINE MONTHS, WHILE PROGRAMMING @ SCHOOL
Having made his New Years Resolution a bit early, to work more consistently and manage his time better, Jimmy vowed not to fritter all his hard earned cash away, scrimping and saving every penny he could of his pocket money and from his paper round. It was the Christmas holidays. Jimmy thought to himself, that a Christmas wish might be appropriate. So, he crossed his fingers and swore an oath to himself, and to Santa Claus.
"Hello Father Christmas, I badly need your help. I was wondering that if I behave myself for a whole year. That is I could keep up good behavior for a whole year, and am a nice boy. And I work hard at home and in school. That you might think about helping me to build my dream robot, and making it something really special. My friend for life?"
At the North Pole, in Santa's workshops, Great Papa elf heard this wish, putting it on the Tannoy for Santa and the other elves to hear.
"Great Papa elf, is Jimmy Watson a good boy? Can you pull his file?"
"It's on you Special Consideration desk, in the European workshop."
"Thank you Great Papa, come with me, why don't you."
Father Christmas always took advice from the Elf elders, when unusual requests were made. This was indeed, an unusual wish.
The two friends reviewed Jimmy's file. Both grunting, umming and ahhhing together at some of the entries.
"Ho, ho, ho, laughed Santa. I'm not sure this boy needs our help. He's doing fine on his own."
"Yes Santa. But he seems to think he does."
"His mother and father are already helping him. There is a lot of love in that family, despite Timothy being a General in the Army. I don't quite know why. What do you think, Papa?"
"I agree Santa. But if the lad keeps his word, he surely deserves our help. Is that not our mission?"
Jimmy made his wish at the stroke of midnight, on the 24th of December.
"Yes it is. I think we should keep a watching brief on Jimmy. Let's see how well he does without North Pole partiality. Agreed?"
Great Papa elf agreed, and the word went out. Jimmy was to be a special exception, dependent on him keeping his promises.
For nine months Jimmy saved like crazy. He did his normal paper round during the week, and specials on Sunday. Which he enjoyed the most, as he sometimes met his customers. Who mostly smiled and were appreciative. Much the same as Jimmy, was pleased to have their custom.
Of course, Marion and Tim were topping up his money box when they remembered. They were very impressed at how conscientious Jimmy had become, not that he was bad in previous years. But now, you could set your watch by him. Always on time for breakfast and dinner. He did not moan, and was pleased to help with chores. In fact, there was no need to ask. They'd already been done.
His mum and dad were almost worried that something might be troubling their son at school. So, made some gentle enquiries.
"Hello, this is Marion Watson, wondering if I might have a word with Mr Rippengal, or Mr Henderson."
"Is anything wrong Mrs Watson?"
"Not at this end, but I just wanted some reassurance. If that is not too much trouble. I can always call back."
"Not at all Mrs Watson. Jimmy is one of out best students. Just a moment."
A few tense moment ticked by. The phone line clicked a few times during transfers.
"Hello, Mrs Watson. Henderson here. How are you?"
"Oh Mr Henderson. Thankyou for sparing me a few moments. It's just that Jimmy is being so good at home, we wondered if that might be some kind of compensation for problems at school?"
"Really," said Henderson. Mr Henderson was Jimmy's physics master. "Funny you should mention that. My colleagues and I were wondering the same thing about his home life. He is so dedicated at school. He works twice as hard as some of the others in his classes. His grasp of physics is astonishing, and his programming. Well. Our best robotics lecturers cannot keep up with him."
"How so?"
"Jimmy is the more advanced. Embarrassingly so. They are learning from him. He is genius level. Something is driving him. I wish I had some of what he's got."
Marion blushed. Her little Jimmy was a genius. She almost cried, but held back the lump in her throat.
"Mr Henderson, I'm so relieved. A little scared perhaps, but very grateful to you for being so forthright."
"Not at all Mrs Watson. Whatever you are doing for Jimmy, keep doing it."
When Jimmy came in, later that afternoon, Marion could not help but view her son in a different light. Though she tried not to show it. Her love for him seemed stronger somehow. Different, but passionate in a way that she could not put her finger on. Perhaps it was the pride she felt. Elation, like she'd just won the Lottery.
"Jimmy?"
"Yes mum."
"Are you enjoying school?"
"Am I. Yes mum, very much as a matter of fact. What's for tea?"
"Well, you never talk about it. I just wondered what you were working on? Salmon with cauliflower cheese, and bread and butter pudding for desert."
"Wow. Two of my favorites. What have I done to deserve that?
Marion smiled. Quite a lot, she thought to herself, and started dishing up.
"Are you hungry?"
"Starving."
They say down at the kitchen table to eat. They didn't use the dining room that often, unless dad was home.
"So, what are your best subjects at school Jimmy."
Jimmy was tucking into the salmon delight.
"Oh, boy." Jimmy savored the salmon in cheese sauce. "I guess robotics is my favourite subject, programming and electronics."
"Anything I'd understand?"
"It's levels of artificial intelligence, comprised of code sequences, coupled with almost unlimited learning potential."
"That's AI. That is all the rage at the moment."
"That's right mum."
"Then, there is the computer linking and procession power, to be able to handle all that learning." Jimmy woofed up another spoonful of the salmon dish that his mother excelled at.
"Do your teachers understand what you are doing?"
Jimmy blushed, mild pink. He knew they did not. But why was his mum asking. He stopped chewing to think.
"Mum?"
"Yes Jimmy."
"Mum, I think I might be a bit ahead of my teachers. But I really like them, and they are helping me so much. Is that okay with you?"
"Is that what Mr Henderson thinks?"
"I'm not sure, he knows where I'm going, and said I should keep on. So, I guess he's okay with progress."
"Oh, that's fine. But was is the goal?"
Jimmy blushed again. Bright red this time. He did not want to lie to his mother. And not just because of his promise to Father Christmas. He liked the relationship he had, where he could tell his parents most of his thoughts, and they did not shock them. It was though fair to say, that he did not know where his work would lead.
"Mum, I don't really know what the end game is. All I can say for sure, it that I'm into advanced robotics. I hope what I'm doing aligns with your aspirations for me. I am being good, am I not. If you think I'm wasting my time, please tell me."
Marion liked his honesty. "Jimmy, Jimmy. You are not wasting your time, and I. We. Your father an myself, want you to follow your instincts. Insofar as they are achievable. Naturally, we hope that whatever is achieved, might help your career. But, it is too early for that yet. I had no idea what I wanted to do at your age."
Jimmy got up from the table, and hugged his mother. For the second time that day, she had to hold back a lump in her throat.
"Well, how about desert then?
"Yes pleeeeaaseee mum."
Jimmy continued his efforts at school, finding that he needed to designed special circuit board adapters, building on and improving those commercially available.
He was keen to un-complicate, over complicated code to make the most of limited processing power. Because, this speeded up the machines using it, and saved a lot of energy.
Jimmy kept a notebook of all the advances. So as not to get lost himself. None of which was published anywhere online.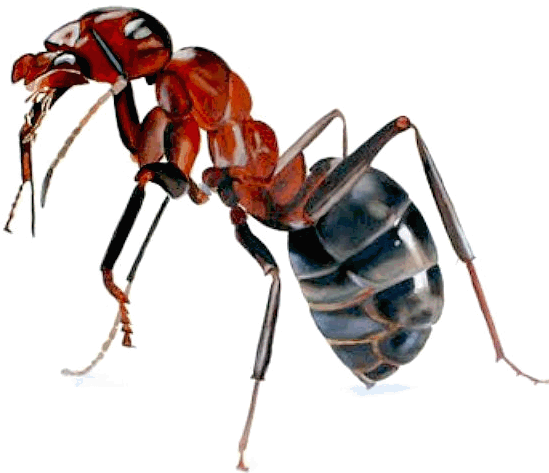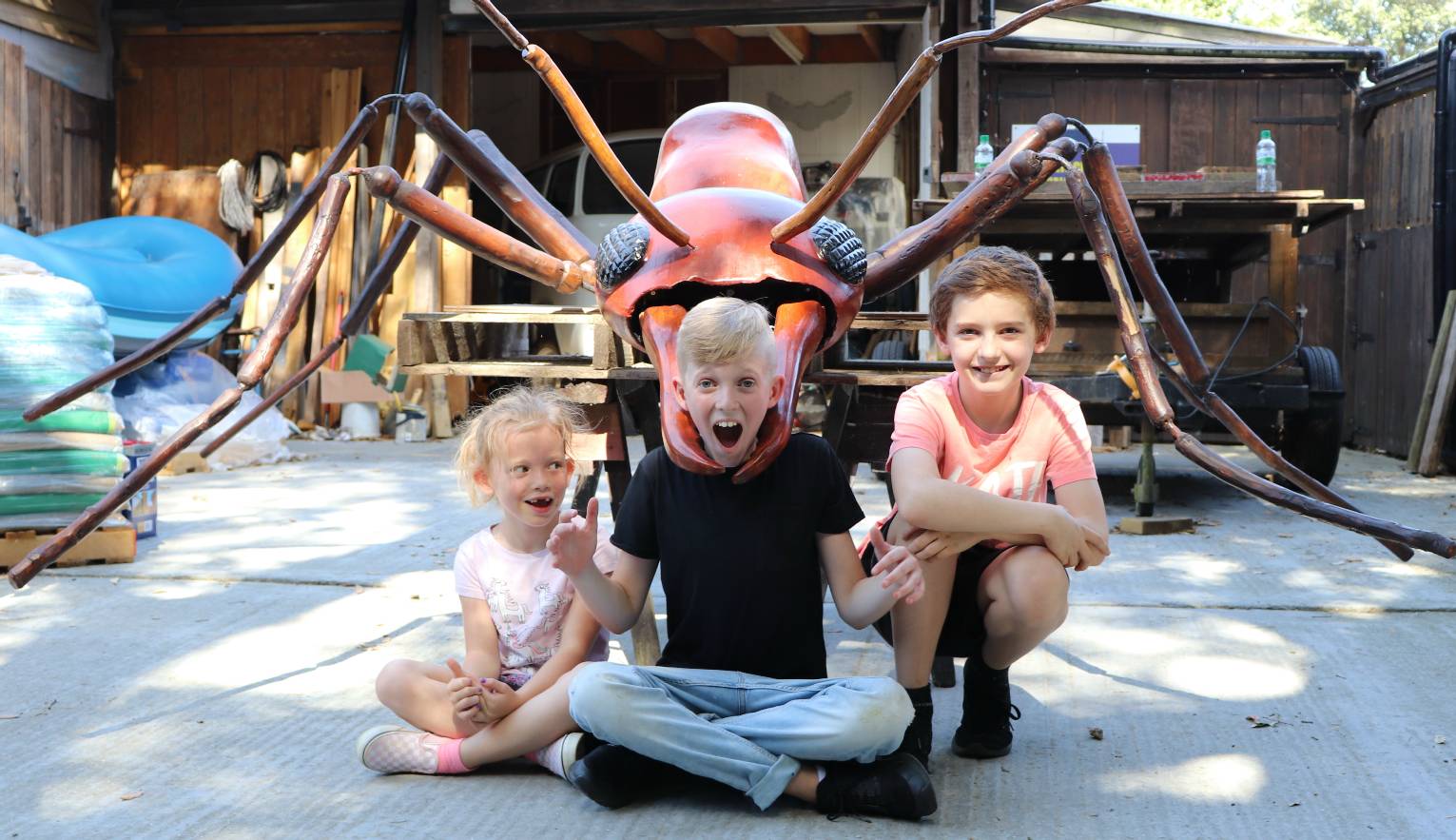 Some of Jimmy Watson's friends, with the Magic Dinobot

| | |
| --- | --- |
| | Dreaming about a robot hexapod, Christmas wish |
| | Marion finds Jimmy's moneybox |
| | More money in the moneybox, than expected |
| | Johnny Baxter's (The Johnson) detention, King Geek and the Geeklets |
| | Jimmy saves hard for nine months, while programming @ school |
| | Mum and Dad approve of Jimmy ordering his robot parts |
| | Dad builds Jimmy a shed for a workshop |
| | Dad's idea for Chameleon camouflage, invisibility cloak |
| | Jimmy begins assembling the Dinobot |
| | Dad buys Jimmy a welder, and teaches him how to use it |
| | Jimmy installs the electric drive motors |
| | The copper cable wiring challenge |
| | Raspberry Pi, Arduino and smart phone computer micro processors |
| | Coding software extravaganza |
| | It moves, the Military review security with the PM & Buckingham Palace |
| | Johnny breaks into Jimmy's shed with a thug, and gets tazed |
| | Jimmy uploads AI, GPS and other enhancements |
| | Father Christmas and the elves in the North Pole |
| | Christmas Eve, Jimmy retires exhausted |
| | Jimmy dreams of Santa Claus and his Dinobot coming to life |
| | Christmas Day, Where is the Dinobot? |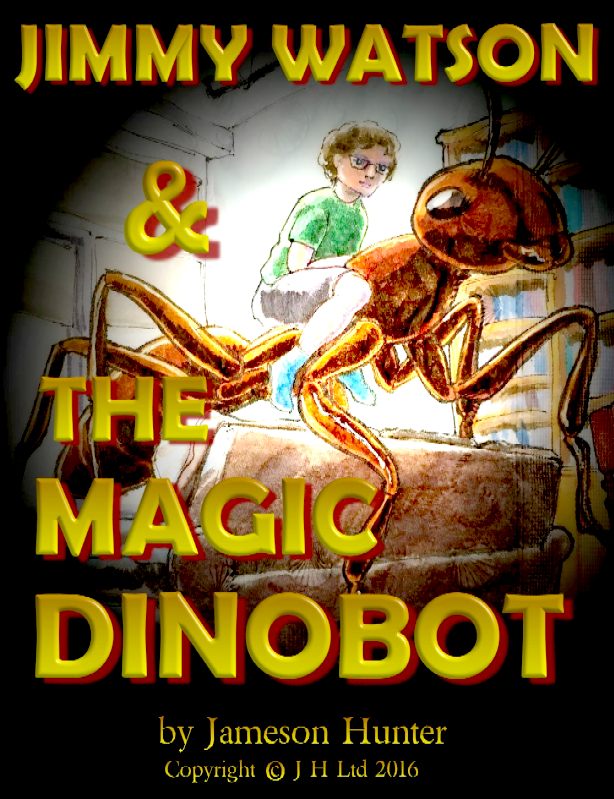 THE MAGIC DINOBOT - From Jameson Hunter, an original TV series idea, germinated in 2016. Jimmy dreams of building a giant robot ant as a special project, then one day his dreams come true when the robot he has built is transformed into a living, breathing, companion. NOTE: This story is Copyright © Jameson Hunter Ltd, March 30 2016. All rights reserved. You will need permission from the author to reproduce the book cover on the right or any part of the story published on this page.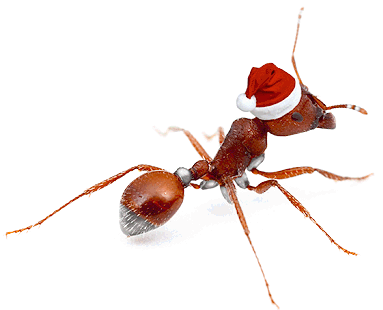 ANTICS - ARDUINO - ARMOUR - ARTWORK - BLACK BOX - ELECTRONICS - ENERGY - FRAME - FORMICARIUM
HEAD - JAWS - KITS - LEGS - MECHANICS - MOTORS - MOVIE - RASPBERRY Pi - R/C DRONE - SENTRY
SOFTWARE - SOUND PROOFING - SPACE ROVERS - SPEED - SUSPENSION - TAIL - WEAPONS - WARGAMING